IPL Laser Hair Removal Handset - Carlany Lite
ON Sale 47% off! Free Shipping with USPS, DHL / FedEx / UPS etc.,Received 2-16 Business days; 
Features:
Reduce Hair Regrowth from first use
Pain-free, safe & gentle
Salon convenience at home
300,000 Flashes(10+ year lifespan)
Suitable for all but the darkest skin tones
One time cost no refills necessary
Beautiful. Unique. Effective.
Carlany Lite(IPL Laser Hair Removal Handset) using cutting edge intense pulsed light technology, helps you to achieve permanent hair removal and smooth skin through breaking the cycle of hair regrowth, it is very gentle, especially for first-time users or for treating any areas, such as the face or bikini line.  Long-lasting visible results in just 3 weeks, full-body treatments are done in 30 minutes, just once per week.
Works on any body part including the face and Brazilian area. Your handset will utilize clinical-grade technology that is certified for safe and effective at-home hair removal.
HOW TO USE HAIR REMOVAl
Begin by shaving the skin surface clean with the shaver, power the device by plugging to power outlet, wear the glasses, adjust energy levels to suit your skin, place flash window of the device vertically to the skin and press the flash button when the green light indicates and move the device slowly around the skin when in automode.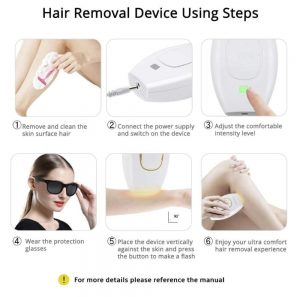 FAST & NOTICEABLE RESULTS HAIR REMOVAL
Clinically tested for the most effective and fast permanent visible hair removal system, deactivates hair follicle from the root to decrease hair growth permanently. Hair was reduced by more than 82% after 4 weeks. And the hair becomes significantly less and thinner in 6 weeks treatment. Permanent hair reduction in just 8 weeks. Professional, gentle, effective, the best choice for removing extra body hair and smooth skin.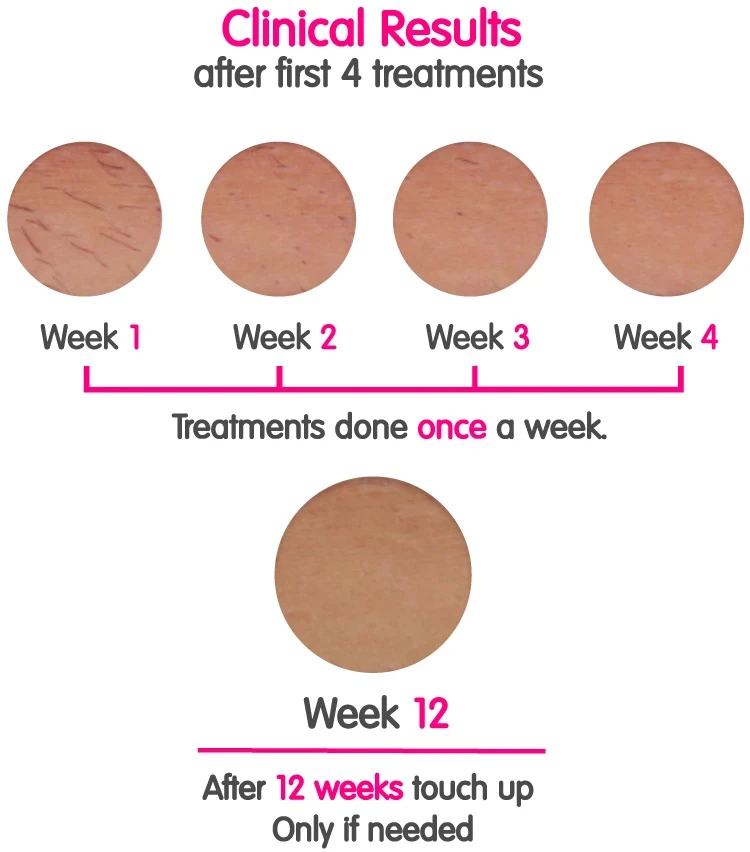 Our Guarantee
- Not happy? Not a problem! We are proud to offer a risk-free 90-day money-back guarantee. Just follow our money-back guarantee protocol to receive a full refund!